The car air filter of cold air intake system can be compared to a person's respiratory system. People may breathe polluted air in the environment, and people's respiratory system filters out as much pollution as possible. The engine air filter can also provide clean fresh air for the engine of a vehicle. You may notice a big difference when you install performance air filters in your car because it works extra hard so that your engine gets more horsepower. To experience a smooth performance, it is important to choose the best car engine air filter and keep it clean and up to date. Hope this article will help you choose the right approach.
Who Should Buy an Engine Air Filter
Anyone with two hands can change the engine air filter as long as they can read the car manual or watch the YouTube installation guide. You can buy and install an engine air filter by yourself because this is a simple task. It is worth completing and can save you hundreds, unless there is thousands of dollars over the life of your car. Most filters come with basic installation instructions, and a quick Internet search on how to replace your car's engine air filters will yield many easy-to-use results.
To be serious, save some money and buy your own engine air filter. Check out this buying guide on the best engine air filters and spark plugs for other products you can purchase to complete simple DIY tasks that will improve your car's performance and extend its life. You could purchase a filter on your own and have someone else install it to save a few bucks over a dealership's air filter, but you'll save so much more if you skip on the paid labor and install it yourself.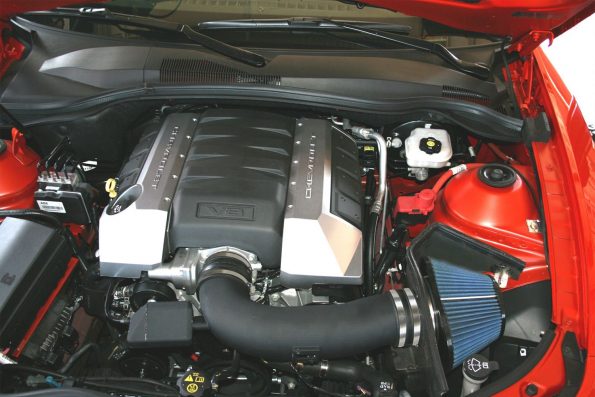 First, you can learn some best brands of engine air filters on the market, then check which brands are compatible with your vehicle and consider some other important points. The following are some factors you may need to take into accounts when picking the best unit for your vehicle.
Note the Specific Information of Your Car
Not all the cars use one same type of the engine air filter as there are so many differences among vehicles' engine structures. In order to choose the right engine air filter, it is necessary to know the manufacturer, year, model and the trim level of the vehicle. The first step in buying the best car air filter for your car is to find out if it is compatible with your car's build, model and engine size. You can get all this information by consulting your car manual or searching the Internet using your car model.
The first and foremost thing that you need to learn is to identify the right model number of your vehicle. Among many different filters, the original make ones are the best. They are from the manufacturers of cars, or the part is made with so much precision that there is almost no difference. The original make filters allow the filters to be a better fit with a better support. Additionally, the original filter has the right fit and coverage. The covering of the engine will allow it to make fewer noises.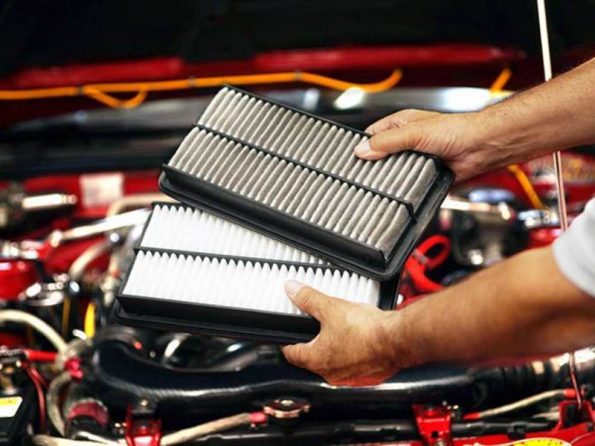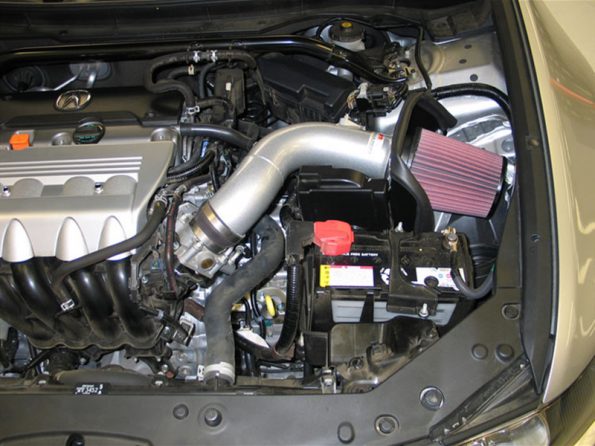 Brand Compatibility
Try to buy the right product that will fit your vehicle's specifications. Though most engine air filters fit most models, it is suggested to check and determine the correct model for your vehicle. This will help you find the right air filter for your car.
Of course, it's better to buy an engine air filter originally manufactured for your car. Because it ensures that the filter fits perfectly into the housing compartment of your vehicle. This will help reduce any noise as the filter will be tightly installed.
.
Material Used for the Surface Area
If you need to buy a filter that captures as much garbage and pollutants as possible, you have to  look at the material on the surface of the filter. Surface area is the topmost part of an object. The larger the area, the more space there is to trap impurities. That's why you need something with a higher surface area. Also, do not use direct filters, as they are the least effective. Something with grooves need to be your first choice. It is best to buy filters that have more grooves, as this design can capture more particles and contaminants. Just avoid buying graphic designs because they can easily become ineffective to filter out of contaminants.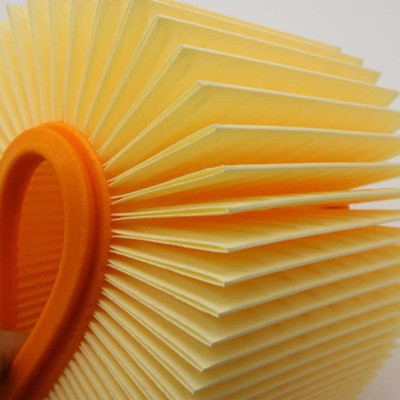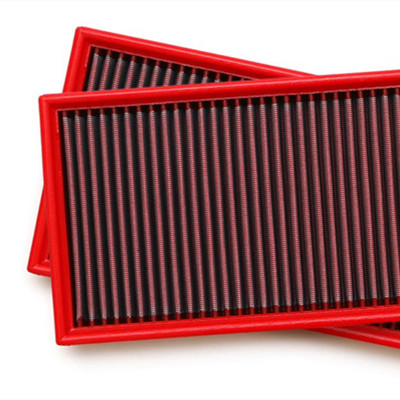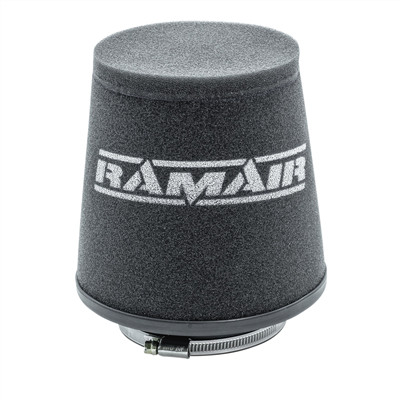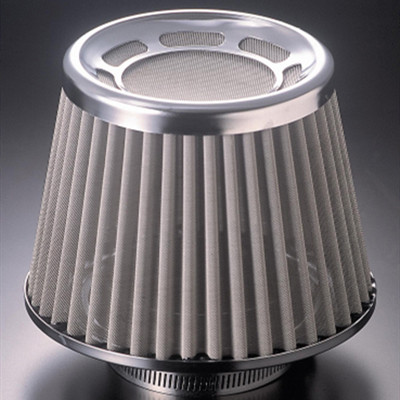 The Filter Style That Suits Your Needs-Disposable or Reusable?
Reusable engine air filters
If you want to save money, buying reusable air filters is a wise choice in the log run. These reusable engine air filters may be a little bit expensive, but it is an overall investment.
Reusable engine air filters are low maintenance and usually are made of washable cotton. That means you can clean them up after a period time. Reusable filters are more durable and can last 3 to 4 washes. However, remember to use these filters carefully, as they need to be cleaned and dried thoroughly before re-installing. Before putting it back in your car, make sure it has no holes or defects.
Disposable Engine Air Filters
Disposable air filters are usually much cheaper. They have to be replaced according to its change intervals. Usually, they are usually made of resin or durable paper capturing impurities.
These filters are not durable, so they need to be thrown away at the end of their life. If you do not change them, they will cause the filter to break, which will expose your engine to harmful pollutants. This will damage your engine and it will cost you a lot of money to replace it. So you have to check your air filters regularly and replace disposable products as soon as possible during vehicle maintenance.
Reusable Engine Air Filter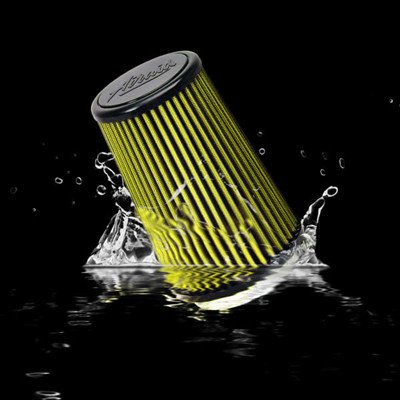 Disposable Engine Air Filter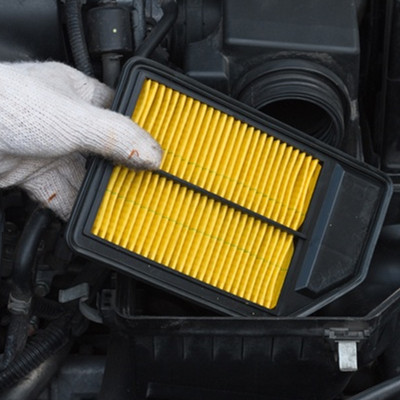 Engine Air Filters Protecting from Liquid Damage
Buying a filter that protects your engine from water is something you should be careful about. Sometimes, a drop of water can enter your engine and can damage it permanently. When it rains, filters must be able to keep water out of your engine. If you need an oil-based air filter, you should make sure the oil is dense enough that it doesn't get sucked into the engine along with pollutants. And it should prevent it from getting into your engine.
Temperature Resistance
Hot weather also affects the car's engine. To let your engine breathe easily on a hot summer day, find an air filter that can resist high temperature. Some filters have higher temperature resistance than others. These types of filters usually have a protective layer of heat-resistant material around them to deliver clean air to your car's engine. It is a good idea to choose an engine air filter to boast hing temperature resistance if you stay in a hot place.
Engine Air Filters Cost
Engine air filters are essential to your car's performance, but they are also pretty simple pieces of kit. That means they are not so expensive. Lots of cars owner can afford them. If you replace them by yourself, you can save the labor fees.
Design
If you make some changes to your engine to get more power, such as adding a supercharger to burn more fuel, then you may need some custom, high-performance air filters to provide more air to your engine. Make sure these tapered filters are the right size for your car settings.