Keeping the fuel system clean is essential to the health of your vehicle. Thus changing a fuel filte with high quality is of great importance. We have collected some information aout 10 best fuel filter for cars. Here are some major players with a good fuel filter product reputation. Hope it can help OE manufacturers, fuel filter distributors and small business owners, retailers, and individuals. You may be interested in 10 best oil filters for cars.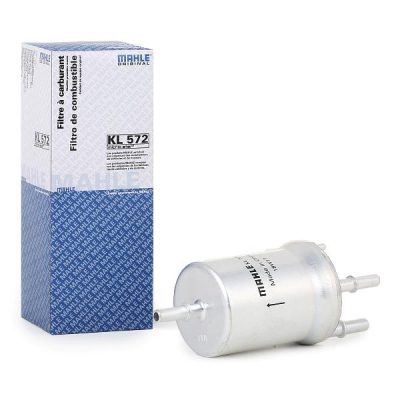 Varieties of European auto manufacturers including BMW would like to use Mahle filters. Mahle is one of the largest suppliers worldwide for filtrations, electric, filtration, and thermal management. Mahle fuel filters can meet the high standards set by German car makers. They have the ability to hold large amounts of debris while maintaining enough fuel pressure, so that your car can run strongly. Fuel pressure regulation and re-circulation work together to provide the right amount of fuel for your vehicle, even a BMW V12s.
Designed to meet BMW specifications

High dirt holding capacity

Easy replacement installation

Low pressure drop

Available in spin-on and inline fuel filters

Temperature control via wax element

Protect from dirt particles and corrosion damage

Preheating fuel-the effective solution against paraffin separation

The optimum solution: A heat source for the diesel

2 available separate filter stages: cellulose filter media & hydrophobic fabrics with mesh
Limited offerings for domestic cars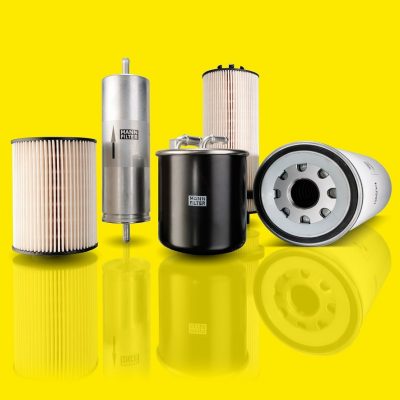 MANN+HUMMEL FT Poland known to be the global leader and professional in the filtration industry. Mann fuel filters are available for automobiles, machinery, heavy, and different specialized system. Their filters are the premium first-rate filters, along with Mahle, which holds a confident first place in the virtual rating of fuel filter quality. It doesn't always make sense to put a Mann on a gasoline engine, but for the fickle diesel, it's the top priority, especially considering the quality of the fuel.
High demand sensitive injection assemblies

Fine filter media & Modern filter media

Available in different types of fuel filter: spin-on, inline, and filter elements

Inline filters available in plastic and metal material construction

Spin-on filters available in the conventional standard design and in various special designs

Best standards and excellent filtration performances

Modern gasoline injection structures
Much more expensive than other brands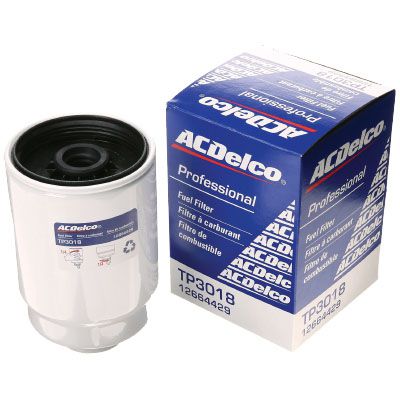 ACDelco is a famous fuel filter brand and the in-house parts company for General Motors. As GM trusts it, people can expect their fuel filters to make vehicles stay running through the warranty and beyond. Their fuel filters are designed to be an original equipment manufacturer replacement part and are marketed under the PRO category. So you can find the right fuel filter with proper fit, form, and function. They are most fitted as the best fuel filter for Duramax.
OEM (Original Equipment Manufacturer) quality

Coming with o-rings

Pleated filter media

A complete range of E85 compatibility

Availability in different designs: In-line carburetors, fuel injection systems
Higher price than other brands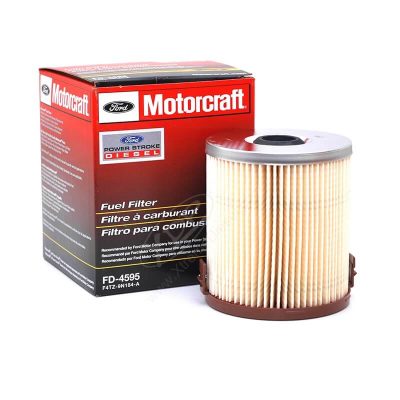 ACDelco is a famous fuel filter brand and the in-house parts company for General Motors. As GM trusts it, people can expect their fuel filters to make vehicles stay running through the warranty and beyond. Their fuel filters are designed to be an original equipment manufacturer replacement part and are marketed under the PRO category. So you can find the right fuel filter with proper fit, form, and function. They are most fitted as the best fuel filter for Duramax.
Extensive durability testing

7.3L efficiency up to 98% at 10 microns and larger

6.0L and 6.4L efficiency up to 98% at 4 microns or larger

Aquablock technology application in 6.0 and 6.4L diesel engine fuel filters

Ethanol fuel safe

96% Water efficiency

300-series stainless steel housing ---The filters are ethanol fuel safe and are made with stainless steel casings for corrosion resistance under your hood.

Strict Ford original equipment quality, performance, and durability standards
Doesn't come with new clips and old ones often break.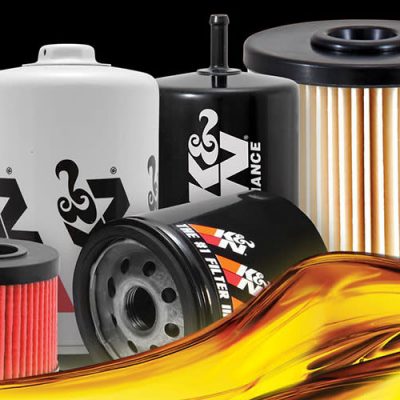 Though K&N, as a global leader of filtration technology for almost 60s years, is best known for its reusable air filters. And the company also makes good fuel filters for end-users, available for cars motorcycles, trucks, off-road vehicles, and watercraft. The K&N Fuel filter's high-performance filtration and large capacity allow it to flow large amounts of gasoline. Their fuel filter has a rolled seam that exceeds OEM(Original Equipment Manufacturer) fuel pressure requirements. Additionally, carbon steel filter housing can resist corrosion. Their High-performance cellulose glass filter media provides excellent protection for your fuel system by capturing contaminants and exotic materials. It is designed to go directly into the stock location for easy installation. The K&N also includes replaceable gaskets and clips.
Great brand name

Durable material construction

Premium low-restriction filter media

Corrosion-resistant carbon steel filter housing

High-performance cellulose glass filter media

High-performance filtration

Available gas and diesel system
Fitment complaints ---Some feedback reflected that in some applications, the u-groove cannot be comfortably mounted. And the best advice is to file the brackets down gently, rather than pressing the strainer into place by hand.

Some complaints of debris on threads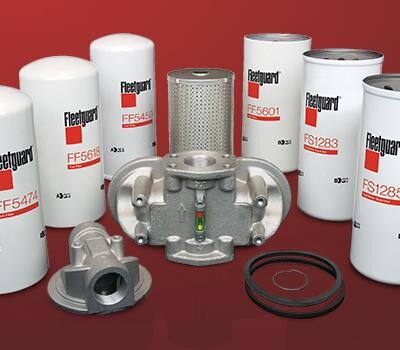 Cummins Filtration was established to meet the requirement of the company Cummins Engine owned diesel engines. Their fuel filters are known to be Fleetguard fuel filter. Cummins filtration is the best filter product brand for heavy-duty diesel engines.
Best diesel fuel filters

Spin-on fuel filter types

New modern filter media: proprietary StrataPore or NanoNet media

A gradient media layers for unique filtering performance

OE quality

Best quality fuel processors to support longer service function intervals
Complaints of poor delivery handling resulting in dents in the product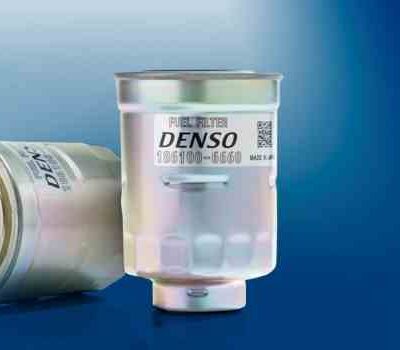 Toyota's original filters are made by Denso. Denso was recognized as the 4th largest automobile components provider in 2016. As they are designed for Toyota's engines, they perform best in their cars, trucks, and SUVs. This one provides factory level filtration, flow, and maintains proper pressure, giving you everything you need to keep your Toyota fuel system running at top condition. "DENSO fuel filters cover the ranges of 7 part references, covering a total of 25 OE part numbers and total 275 Lexus, Mazda, Mitsubishi, Subaru, and Toyota applications."
Factory equipment filter

Greater protection and maximum filtration performances

OE standards in a stringent safe way

Honeycomb arrangement filter element

The thinnest material fibers

Longer services life
Some complaints of cracked housings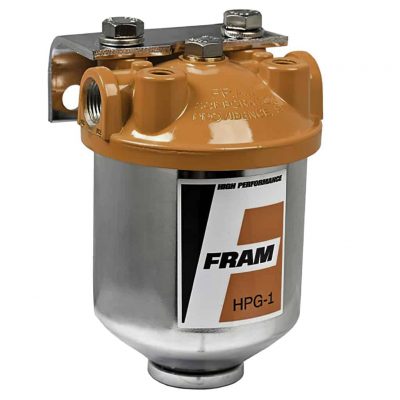 Headquartered in Cleveland, FRAM® is a leading consumer choice for oil filters in the United States. And the FRAM team continues to manufacture and market a variety of quality oil, air, and fuel filters, as well as many automotive accessories such as PCV valves, crankcase filters, and transmission modulators. Fram Fuel Filter is among the top brand search in the US region.
The Fram Fuel Filter product line is listed in the consumer product category under the name "Fram Diesel Filter". Fram offers a full range of Fram diesel filters: primary and secondary fuel filters. As for additional information, the primary filter is designed to achieve the best balance between low restriction and high efficiency, while the secondary filter is designed to eliminate particles to the maximum extent. Both of them provide the same optimal fuel system performance.
Popular brand

Readily available

Nylon construction materials

Undergo Anti-Drain Back Testing Process

Broad range outside diameter, inlet line, outlet line sizes for all the Fram In-line Fuel

Filter type to fit specific vehicle model
Reports of damaged packaging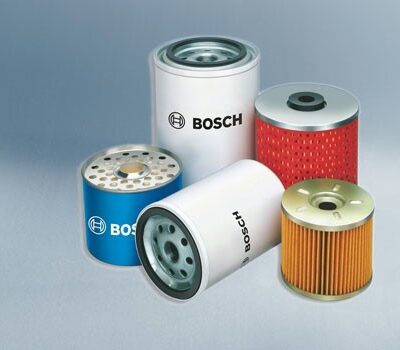 Robert Bosch is a German multinational engineering and technology company. Bosch filtration systems are under the mobility solutions section. The company offers a variety of filters. The Bosch fuel filter is designed to provide protection on the most extensive part of the engine. The brand's fuel filters guarantee the most reliable and trouble-free performance.
Capable to handle 15 grams of dirt-holding capacity

99% multi-layered filter media efficiency

Aluminum, plastic, steel robust filter housing construction

Precise and dependable fuel filter connections for excellent filtration

Tested based on standard SAEJ905 at 0.7 bar

Available in both diesel and gasoline fuel filters

Available inline and cartridge fuel filters

A slightly higher price
A Bad review of diesel leaks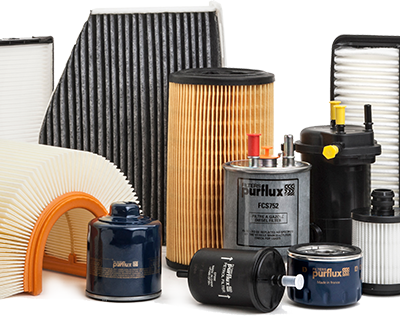 Sogefi Group's well-known brand of fuel filters is known as Purflux filters. Their Purflux fuel filters are designed with their expertise gained throughout unmatched years of experience. Purflux was originally introduced by the Sogefi Group in 1956 and has a wide range of availability. Ford has chosen Sogefi to deliver this diesel engine filter, which complies with the latest emission regulations and biofuel compatibility, taking into account its high requirements in terms of robustness and service life to meet customer expectations. Under the innovative concept of Sogefi exclusive engineer, they have developed the mastery of two unique materials: chevron pleats and straight fold. Purflux fuel filters as one of the product lines from its brand have two categories: Petrol Filters and Diesel Filters.
Maximum filtering capabilities

Advanced pleating technology

Modern filter medias

Longer filter replacement intervals

A threshold of 3 to 5 micrometers
After reading the ranking, do you already know the fuel filter you need to choose? Learn more about 10 best oil filters for cars on our car filter blog.