What is car modification or what is a modified car?
The car is a reflection of your personality and tastes. It is tempting to modify and change the car parts. From new tires to new seat covers and new lights, theses changes are introduced a stock vehicle to alter its appearance or performance. Car modification as the term suggests, are changes made to a vehicle.
Any changes you make after you buy a car are called "aftermarket", which means they are not factory-installed. Even if you own your car and can legally decorate it in any way you like, some modifications will make it illegal to use your car on public roads. If your state is one of 19 that require annual vehicle inspections, the modified vehicles will be inspected to make sure they are legal on the street. If not, you may not find that your modifications are illegal until you are stopped for a violation.
Why do people modify their cars?
There are a lot and endless of reasons why you like to modify your car:
You are into racing. You need to do endless modifications in order to participate in a race. You will be spending huge amount of money for your car and sport.
You like to have a great looking car by modifying it's aesthetics like body kits, rims, tires, lowering it, new paint, and minor performance mods. In other words, you just like to satisfy yourself on what you like your car performs and looks. You will not use your car for racing but you like your everyday use car to be appealing.
You are into off roading. This is also same as racing but the difference you will not tackle racetracks but desserts, mountains, mud, and forest. You will need a SUV or off road vehicle and do a off road modification with your SUV.
What are the different types of car modifications?
Vehicle modifications can be divided into three categories: performance modifications, functional modifications, and aesthetic or cosmetic modifications.
Performance Modification
Modifications made to improve the performance of a car are called performance modifications. Performance improvements are usually made to improve the car's power, handling or fuel efficiency. Modifications to engines, exhaust systems, air filters, brakes, suspension, tires, etc., fall into this category.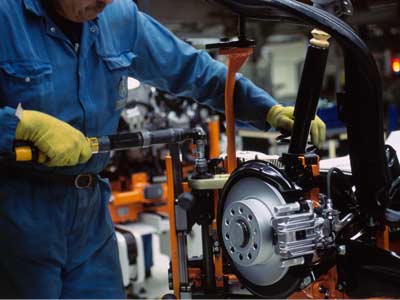 Brakes upgrade
Transmission upgrade
Supercharging the engine
Suspension upgrades
Free flow exhaust system
Air filter change
Functional modification
A function modification is a change or addition of certain functions to a vehicle. Sunroof installation, air conditioning, car phones, roof racks, navigation systems, etc., fall into this category. Function added to the vehicle that were not previously available are called function mods.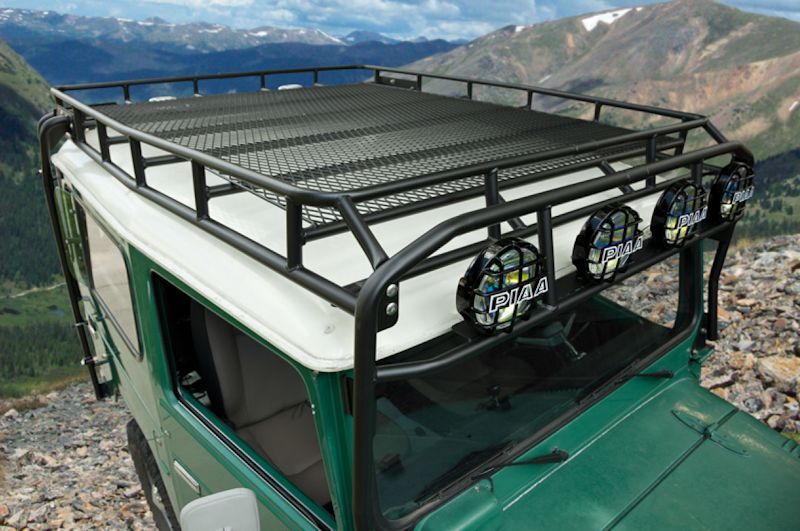 Air conditioning
Car phone
Navigation system
Parking sensors
New car lights
Roof racks
Hand controls
Aesthetic modification or Cosmetic modification
The aesthetic modification is usually made to make the vehicle look better and unique. All changes to the exterior or interior appearance of the vehicle are referred to as aesthetic modifications. However, aesthetic or cosmetic modifications do not always mean making a visual difference. A new paint job, new seat covers, better lights, tire stickers, steering covers, etc come under the cosmetic modification category.
Sometimes, they also bring about significant performance changes by adjusting the structure of the body. For example, some body kits can provide greater stability and better aerodynamic performance than ordinary body parts.

Front and rear bumpers
Rooftop vents
Paint jobs
Under body neon lights
Tinted windscreens
Back bumper reflector lights
Wooden dashboard
What are the most popular modifications?
Below is a list of some of the most common modifications that car enthusiasts usually choose to improve their rides.
Performance modification:
Turbocharger or supercharger: The performance of an engine can be changed by turbo or supercharger. They basically help improve the overall performance of the engine by improvising their peak power and torque transfer.
ECU remapping: The Engine Control Unit (ECU) is responsible for controlling the fuel-air mixture in the engine. Most manufacturers see ECU as far below the potential of cars to maintain safety nets. An ECU remapping can help you unlock your car's full potential and better performance.
Nitrous: Installation of Nitrous injection kits is a popular improvement, but is still not very common. But it is illegal to install a nitrous injection kit on a tram. Nitrous injection can greatly increase engine power over a limited period of time.
Transmission upgrade: Another common upgrade that owners often choose is a transmission upgrade. A change in the gearbox can make a big difference to a car's performance.
Brake upgrade: Braking is one of the most important characteristics of steering behavior. The control of the car depends largely on the brakes. As a result, brake shoes or master cylinders of the braking system are often upgraded for better braking performance.
Suspension upgrade: Suspension is another important factor behind the handling and stability of the car. While most automakers conduct extensive testing before they go into production, owners often consider upgrading the suspension to suit their driving style or change the car's posture.
Exhaust system: This is probably the most popular performance upgrade that car owners consider buying their car. The free flow exhaust system not only improves the performance of the vehicle, but also increases the purr of the exhaust logo. In many cases, even replacing the muffler or air filter is just to change the exhaust noise of the car.
Functional modification:
Satellite navigation system: If you don't already have a satellite navigation system in your car, it is a very useful upgrade. Today, most automakers offer this feature in their cars. The navigation system uses the Global Positioning System (GPS) to determine the best route from point A to Point B. It provides information about traffic conditions, thereby saving time and making the journey as easy as possible.
Air conditioning: Air conditioning is a very common functional modification.
Car phone: A car phone gives the driver the freedom to use his cell phone while driving. Drivers can make or receive calls without even touching the phone. Today, car phones are much easier to use because most modern in-car infotainment systems offer Bluetooth compatibility, which helps people connect their phones directly to the car's media system.
Parking sensors: Parking is a tricky business, especially in narrow corners. The shutdown sensor makes the whole process easier. Parking sensors can guide drivers to stop by providing information about obstacles on the road. Today, many cars offer parking sensors as a standard built-in feature. However, if your car doesn't have one, this is definitely a good modification to consider.
Other functional accessories: There are some additional accessories that are installed based on their functionality. The most common accessories are roof rack, manual controller, additional lights, etc.
Aesthetic or cosmetic modification:
Body kits: Body kits are an additional body panel mounted on a vehicle. It changes the shape, size and appearance of the vehicle. Body kits may include wheel fenders, hood, side skirts, front and rear bumpers, grilles, roof vents, and spoilers. Although body kits usually change the appearance of a car, they can also affect the performance of the car by changing the aerodynamics and weight of the car.
Paint job: Paint job usually refers to a single stage enamel paint on a car. But "paint job" has many meanings. Because there are different paint processes on the market, paint work can be any single tone paint scheme, matte finish paint scheme, pearl paint scheme, and airbrushing painting.
Decal work: Decal work is gaining popularity at a tremendous rate. Whether it's a full-body package or a small decoration change, more and more people are considering decals over traditional paint jobs. Decorating the vehicle with body stickers and decals is considered a better option because it is hassle-free. It is very easy to install, remove and replace decals and body stickers, making it a popular option.
Light: Install a new headlamp cluster or taillight cluster to make your car look more attractive. Neon lights under cars have been around for a long time, though they have been out of sight for the past decade.
Other cosmetic modifications: tinted Windows and windshields, smoky headlights and taillights, upholstery or dashboard modifications are also popular.
Tips for car modification
So these are the types of modifications you can do with your car.

If picked carefully, these car modification accessories can enhance the overall appearance and performance of your car. Get quality medication accessories from reputable stores and ask experts if you want any help. It's better to research before you change anything in your car because sometimes after a modification, you cannot go back so pick wisely. Keep your budget in your mind. And don't spend a lot on modification accessories because trends change and if something is popular right now, it may not be popular after a year so make sure you weigh all the factors before investing your money.
Advantages and disadvantages of a modified car
On the one hand, well-chosen modifications can improve the overall performance of your vehicle, but on the other hand, improper installation of mod parts or use of a poor quality mod can adversely affect the health of the vehicle and human safety. Modifications should be chosen wisely and should be mutually compatible. This is very important to help from a professional to modify the car.
Many performance modifications may invalidate your engine warranty or may be illegal (e.g., nitrous injection kits). A special performance modification may cause the vehicle to malfunction. It is also possible that mod parts can damage other parts. Before installing them, it is important to have a clear and complete understanding of the changes and their effects.
Changes to your vehicle will also affect your vehicle insurance policy. It is very likely that the premium amount will be higher as the car changes.
Therefore, it is recommended to check all the pros and cons of a vehicle before modifying it. Because, once the changes are done, in most cases there is no turning back. So choose your mods wisely and always remember to drive safely and stay safe on the road because "with great power comes great responsibility".
Modifying your car is fun and shouldn't scare those who are doing it for the first time. You will rarely get the setup right the first time, and will no doubt change parts of the process as you own them. The important thing is to have a goal in mind and make it your own.