A List of Top 10 Best Cars to Modify
Looking for your first car to modify and not quite sure where to start? Well, the first thing is securing a car you want to build off, and to do this you need to establish a budget. Remember, modifications don't tend to be cheap, so be realistic when picking your model, as that is just the start-up cost. The cost of customizing your car can become quite expensive depending on what modifications you are wanting to add to it. In order to completely customize your car while still staying within your budget, you will want to start with a car that is not too expensive.
As it may cost much money to modify your car, you can choose the cheap car to modify or just modify the pre-owned vehicles. Here is a list of some of the most affordable cars on the market that are easy to modify.
Maybe you are interested in the following topics. Welcome to contact us for submission and discussion.
changing brake pads
changing spark plugs
cheap cars to modify
best cars to modify
jeep wrangler modified
modified cars
modified cars for sale
 Jeep Wrangler Modified
The Jeep Wrangler actually is one of the most popular cars to modify. It seems that people have an endless amount of aftermarket Wrangler mods to choose. Wranglers are already made for extremely off roading. The method to make your Wrangler able to go on any terrain is to add a lift kit and all-terrain tires. Then the Jeep will have no problem climbing over large rocks and bumpy hills.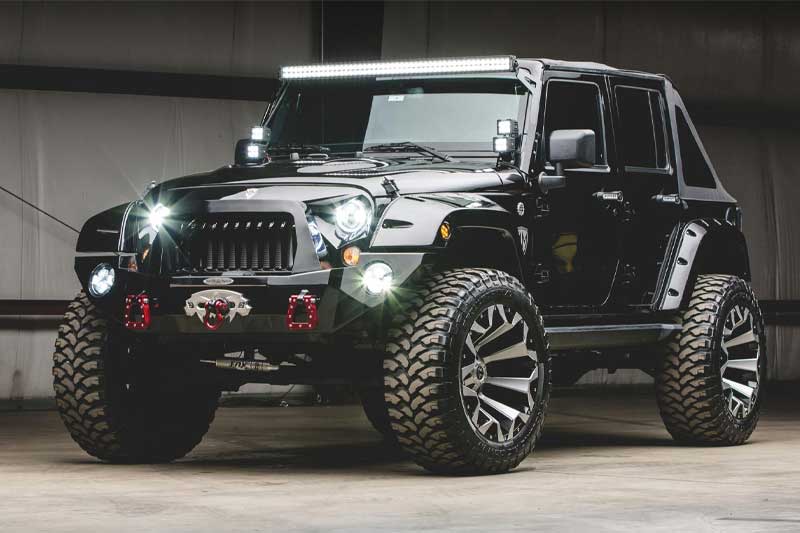 From bumper guards to winches, chassis upgrades to engine tunes, roof racks to lightbars, intake snorkels to bead-lock wheels there is so much kit available for this vehicle.
If you want to take your Wrangler on a late-night off-road adventure, you can add LED headlights and a light bar to increase visibility.
Grab handles are another popular mod for the Wrangler. There are several different styles of handles to choose from. Some are made to conveniently wrap around your Jeep's frame. There is also more heavy-duty grab handles on the market that bolt to the inside of your Jeep. No matter what style of grab handle you choose, they are all pretty inexpensive and easy to install.
Floor liners and entry guards can help to keep your Jeep in pristine condition. And adding a VersaHitch can add some more versatility to your towing capabilities.
Some other of the many possible modifications are:
Chassis upgrades
Adding a lift kit and raising the Jeep, making it easier to handle on rocky trails
Adding exterior features, such as bumper guards
Installing intake snorkels, allowing the vehicle to drive through deeper water
Civic Modified – Honda Civic
As the pioneer of the sport compact cars, Honda Civic has been one of the most modifiable cars ever. The Civic can be customized from top to bottom, both its visual looks and performance levels.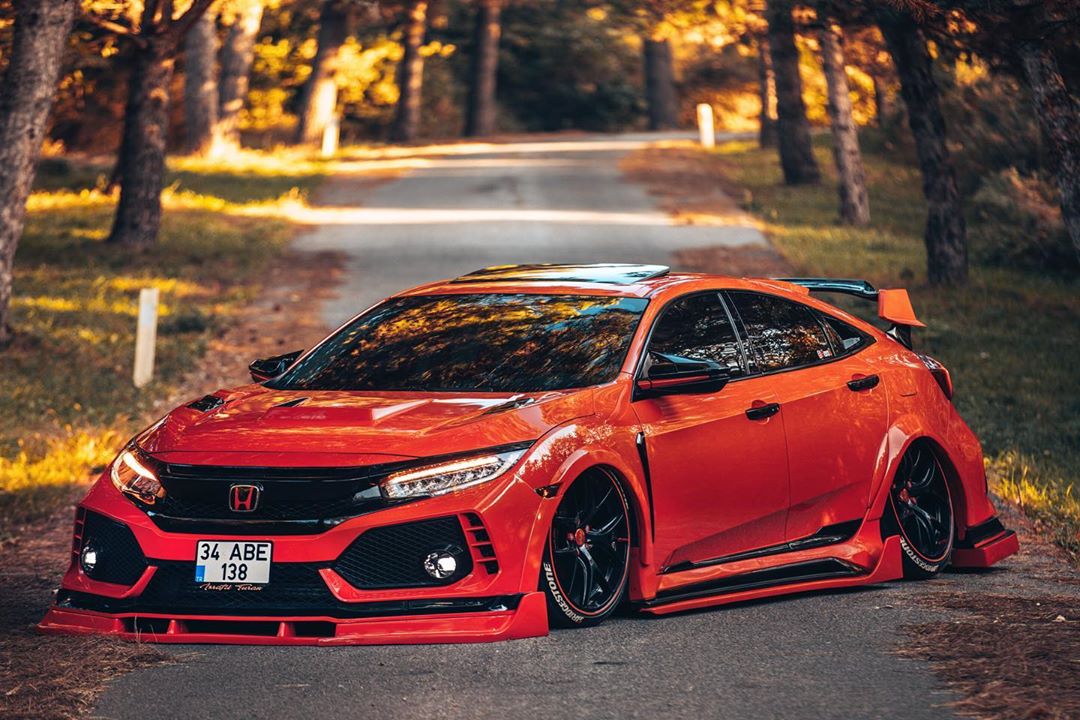 The most popular Civics for customization are the pre-2000 ones, mainly because of their excellent handling and affordability. And with the latest model featuring a stock turbocharged engine, there are signs the new Civics will continue the customization tradition.
Pre-2000 models are preferred for their better-handling chassis and more tunable engines.
It also helps that the Civic is offered in three body styles in recent years (coupe, sedan, or hatchback.
Chevrolet Camaro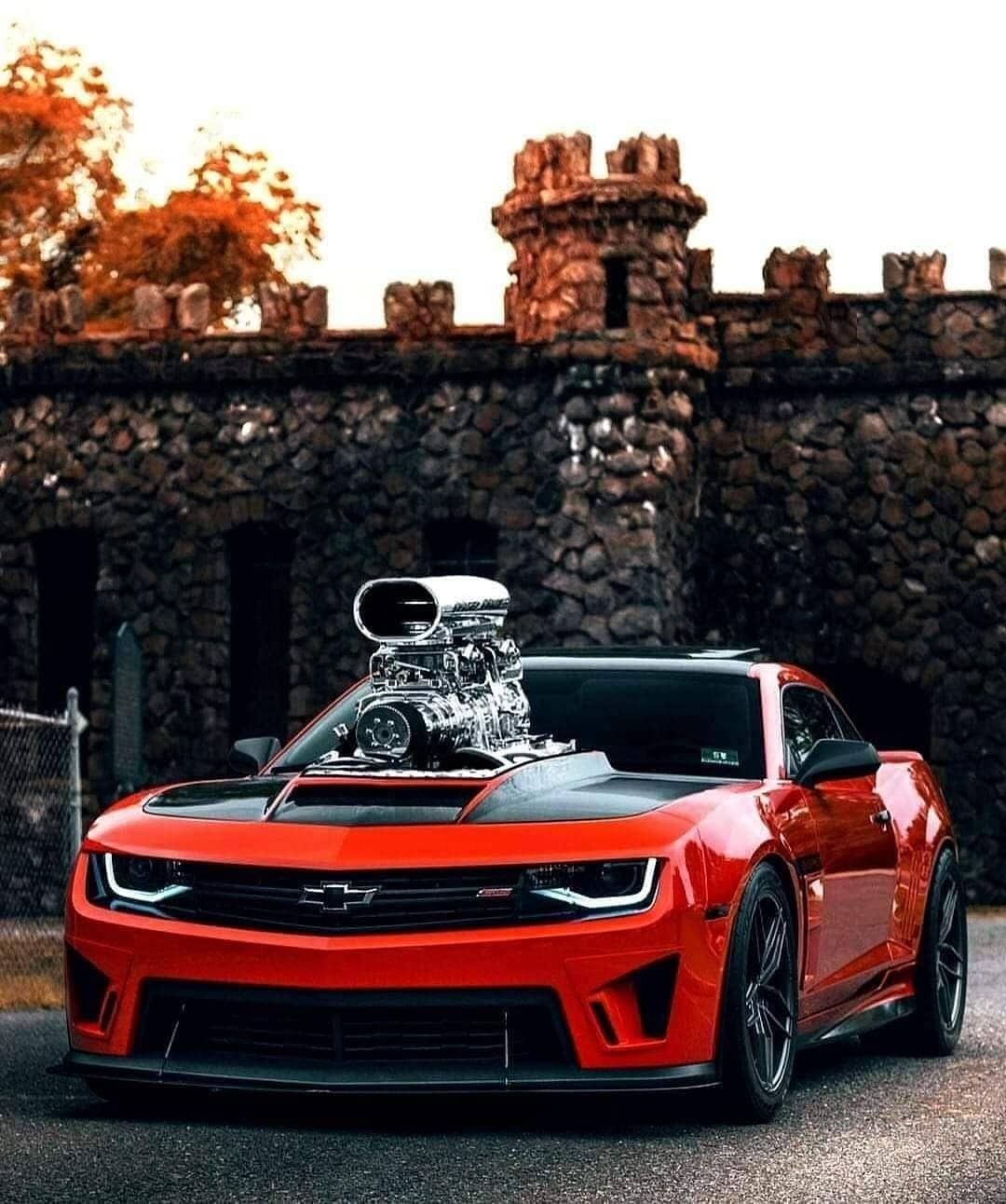 The Chevy Camaro is a truly incredible car even in its stock form, if you make some changes on the car, a super Camaro is expected to get. Chevy offers a wide range of Camaro mods that can help to increase performance and add a whole new level of style. Features such as a bigger intake or performance camshaft can increase the performance of this already powerful vehicle.
For better performance, you can choose to upgrade the air intake system and exhaust system. A wide range of exhaust headers are available to help give your car an extra boost of power. Adding the supercharger and turbocharger kits will definitely give the engine the kind of kick that you are looking for.
Mazda MX-5 Miata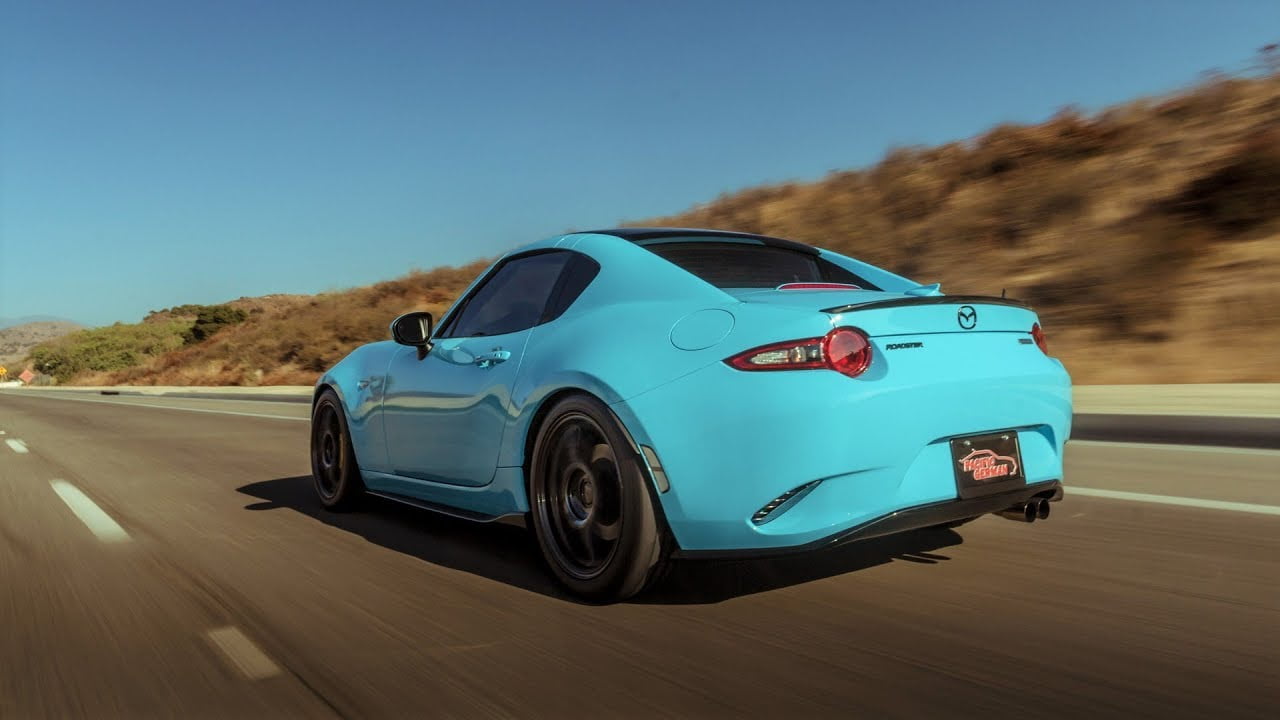 With its powerful engine, sport suspension and flexible handling, the Miata is one of the most popular car modifications. The Mazda MX-5 Miata has been a fun car to drive from its first release to the current model. It is not particularly fast on the track, but its initial form is more suitable for easy driving. However, if you want to get more out of it, you will find that aftermarket accessories suit your taste. There are several ways to make it more match friendly.
One of the first things most drivers do when modifying a car is to modify tires. Having the right size of tires is crucial when customizing cars for speed.
However, just as important as the size of the tire is the weight of the flywheel. Having a lighter flywheel can help reduce the drag gained during acceleration. This will essentially help you get through the gears faster because the RPMs will be able to rise and fall faster.
Like Camaro, performance improvements are a popular option for Miata. Exhaust upgrades and turbocharger kits can be added to the car to provide powerful power and help it run more efficiently.
The upgrades for the Miata can also include:
More powerful V-8 engines
Stiffer suspension kits for improved handling
Upgraded brake system
An aftermarket supercharger for even more power
Volkswagen Golf and GTI
For many generations, the Volkswagen Golf and its higher-performance stable mate, the GTI, were regarded as the best vehicles for customization. You can easily customize any generation, from the early 1970s to the current generation.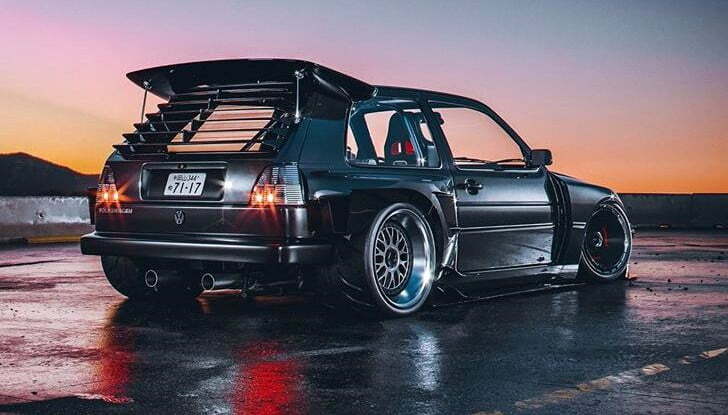 The Volkswagen GTI is the sport version of golf and it is basically the best German hot-hatch there, especially in terms of tuning. The compact hatchback ushered in a new performance era when it was first introduced in 1976, and with its modern 220-horsepower engine, adaptive chassis control system and lowered ride height, this sport-style hatchback has been a tuner favorite for years. The GTI has helped launch a mass tuning subculture, which is anything but dynamic in the automotive world. Its aftermarket and community and online following is the strongest for any model.
The current MKVII can generate incredible power from its range of turbocharged engines. There are aftermarket intercoolers and blowout valves, off-road piping and grab cans, ignition upgrades and trim parts. Current models have many powerful stock turbocharged engines available, but they also have highly upgraded elements such as intercoolers, ignition upgrades, and more.
Ford Mustang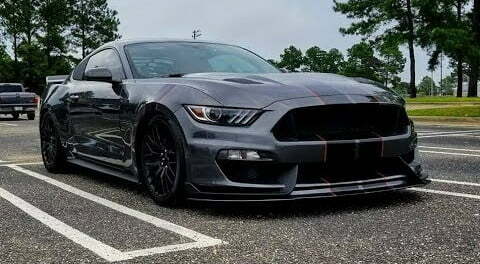 Like the Camaro, the Ford Mustang has been around for decades and is a true symbol of the American auto industry. Not only is it a competitor to Camaro and Challenger in aftermarket parts, it is often a winner. For five years in a row, the excellent modified Mustang won the "best car of the year" award at SEMA. Also, like Chevrolet, it has always been the ideal vehicle for refinement and customization, no matter what generation it comes from. It has been an ideal host for various mods since day one in the mid-1960s. The new generation has a wide range of potential upgrades, from computer engine enhancements, supercharges, upgraded ignitions, and more.
Today's car can also be improved through a myriad of improvements, including computer calibration for the EcoBoost four-cylinder engine, supercharger kit for the Coyote V8, camshaft and intake manifold, dress-up parts and upgraded ignition components.
Dodge Challenger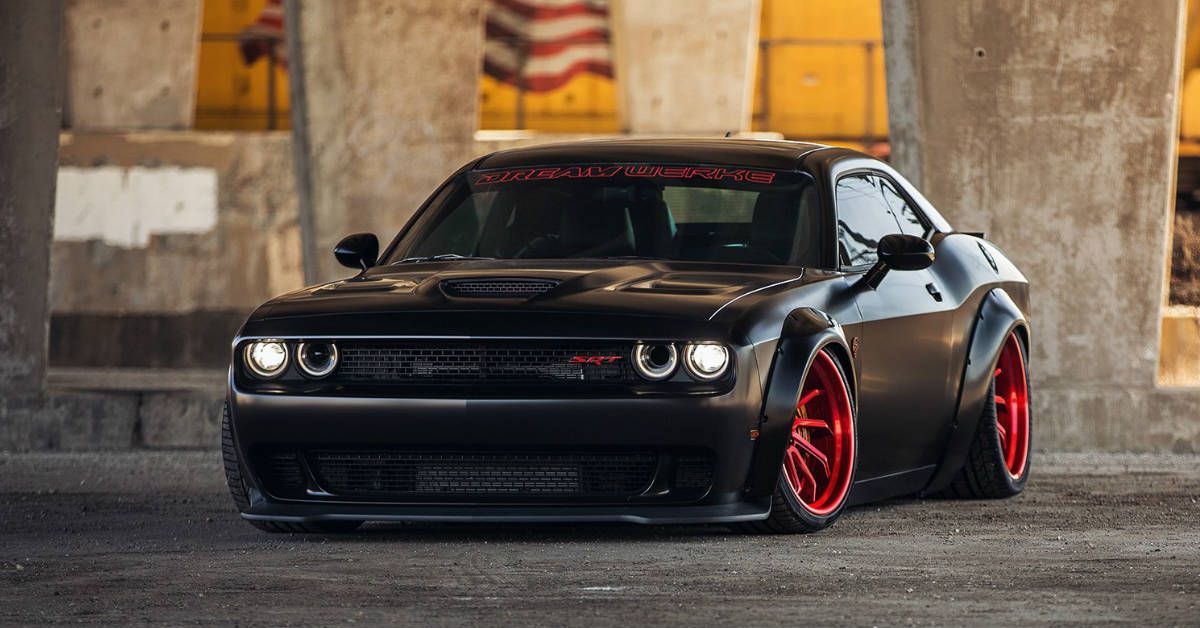 As an iconic muscle car, the Dodge Challenger is a highly modifiable vehicle. It meets people's needs without upgrading, but savvy modders keep upgrading anyway. It was a relatively cheap sports car with a huge engine, especially the SRT Demon's 840-horsepower Hemi V8 monster. The Challenger matches up with Camaro in terms of accessory suppliers, ease of installation, and third-party companies that make it easy for challenger to customize the way you want.
Over the years, a number of available upgrades and improvements have hit the custom market, such as chassis additions, improved brakes, and the legendary vibrator scoop kit, which is a visual and performance upgrade.
An untold number of aftermarket components are available for its retro inspired dual door, from the usual suspects such as performance brakes and chassis enhancements to a oh-so-cool shake hood scoop.
Toyota Supra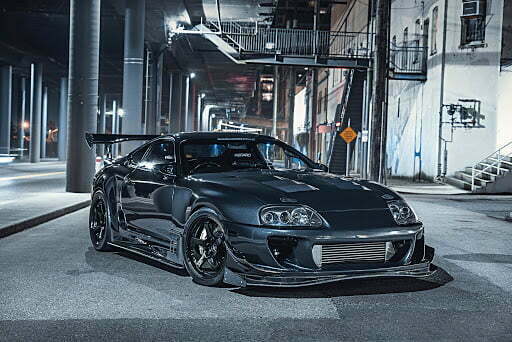 One of the most iconic engines, with its sweet shape and design, the Toyota Supra is definitely a fan favorite. The Toyota Supra, in particular the Mk IV generation, has a legendary reputation that was born out of tuning culture. Its 2JZ inline six-cylinder engine can easily use a variety of turbos and superchargers and is basically an indestructible car, which makes it the perfect choice for a refit — even a wild one.
Now in its fifth generation, the Supra is one of Toyota's most popular models. While the latest models have not yet proved popular with customized enthusiasts, the older models are sure to be. The most common customization is engine improvement, with some Supras reaching incredible performance indicators.
The Supra has the coveted styling and engine that can be upgraded to generate a lot of power. According to Super Street, models from 1984 to 1987 offered the best chassis manufacturing option as the Corolla was rear-wheel-driven, while engine modifications were relatively simple because the car was naturally aspirated.
Subaru WRX and WRX STI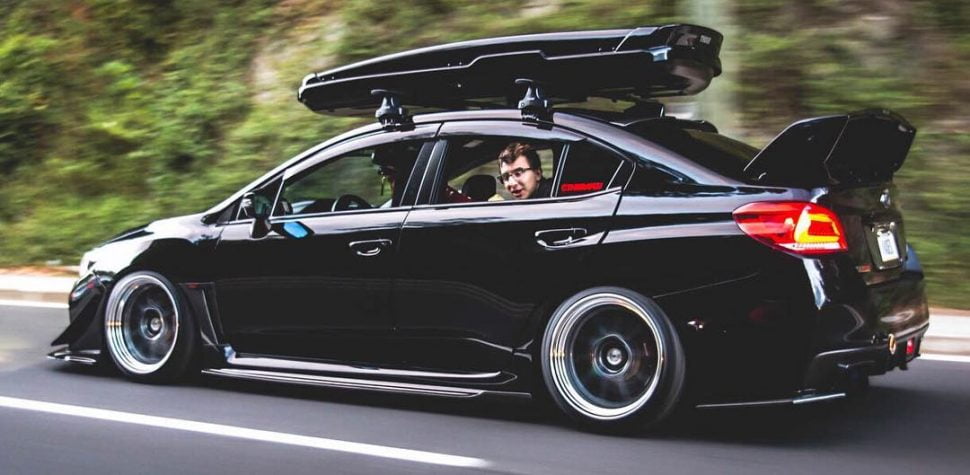 The WRX, along with its top-of-the-line STI version, is a favorite among customization enthusiasts. Their main appeal is that their stock versions all have powerful engines, four-wheel drive and powerful transmission capabilities, which makes them an excellent platform. Depending on your preference, you can install a larger engine for more power, upgrade the brakes for better tracking performance, and many other possible modifications.
The Subaru WRX ST is a much-loved and admired car, but usually only owned by other Subaru WRX STI owners. Once again, a true racing car with a tight-knit community, turbocharged and all-wheel drive make this car a darling of the rally circuit.
Mitsubishi Lancer Evolution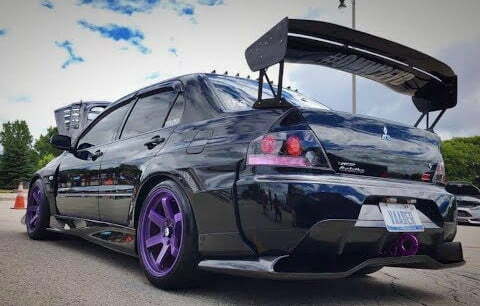 As part of Mitsubishi's very popular 90s lineup, with the Gallant VR4 and 3000GT, the Lancer Evolution is no longer produced, but is still a huge hit to custom customers. In the early 2000s, it became popular in the U.S. market. Since then, many possible modifications have been created, from powerful turbocharged engines to complex four-wheel drive systems.
Lancer's development is one of the things Mitsubishi has done well over the years, bringing a turbocharged four-wheel drive, four-door car to North America. Its reputation as a world-class rally car predates sales in the United States. There are versions of Lancers that have been purchased for years, but with modest adjustments, it will be able to keep up with a Corvette. Some have compared them to the Subaru WRX STI as a major competitor to the tuner community.
Modifying your car will not only improve its look and performance, but it may also significantly increase its value. All you have to do is choose the right one, and you're on your way. If you want to modify your car in the world, you'll have some of your best choices as described above, from budget-friendly machines to the most dazzling models available.