For more than 70 years, MANN has been recognized as the preferred brand of OE-Spec filters, delivering high-quality filters to some of the world's most respected automotive manufacturers. The founders of the MANN+HUMMEL began shifting their textile businesses to filter manufacturing in the early 1940s' commencing with oil and air filters. Due to wars in North Africa and the Mediterranean Sea, extreme temperatures and dusty weather conditions have challenged the service life of engines. This strong demand for repeatable and consistent quality has led to innovation and many patent applications.
History of Mann
1938: Shortly after the outbreak of the second world war, the Stuttgart piston producer Mahle offers the production of engine filters to the company Bleyle in Ludwigsburg owned by Adolf Mann and Dr. Erich Hummel, an offer which is taken up and which lays the foundations for their company MANN+HUMMEL.
1941: Mann+HUMMEL was founded.
1942: The two founders of MANN+HUMMEL decide to engage in intensive R&D work, further developing its filter business.
1950s: The introduction of assembly-line production enables MANN+HUMMEL to make the transition over to industrial mass production.
1990s: The MANN+HUMMEL Group systematically expands on the global market. The company establishes numerous subsidiaries in the European, American and Asian markets.
2009: The long-term group strategy is embodied by the vision of "Leadership in Filtration".
2016: MANN+HUMMEL continues to expand its range of products to include numerous areas of filtration.
Mann Filters Near Me
In Germany or Denmark, the USA or Uzbekistan, MANN+HUMMEL is located everywhere with ideas and solutions where customers need them. MANN+HUMMEL is represented by more than 80 locations all over the world. You can use their service locator to find Mann Filters Near Me.
MANN+HUMMEL Features
MANN+HUMMEL is a family-owned company with decades of experience.
Their products are used in many varied applications every day and around the world in motor cars, combine harvesters, compressors, ventilation and air conditioning systems, and water treatment systems.
They have products and solutions in many varied areas of life and in the industry in the form of fuel filters, oil filters, air cleaners and cabin filters in the car or as high-performance filter systems in construction machinery, agricultural machinery, lawn mowers, railway vehicles and ships and in the field of energy technology.
With a market coverage of 98% for the European vehicle fleet, MANN FILTER has the most comprehensive range of filters in OE matching quality for the automotive aftermarket.
Furthermore, MANN FILTER is characterized by a wide range of products for agricultural and construction machinery and also industrial filtration. Around the world, 7,000 filter elements are available for more than 90,000 vehicles and machines.
Mann Filter List
As a strong global filter brand, MANN-FILTER offers a comprehensive range of 100 percent OE matching quality and provides excellent service performance for the automotive aftermarket.
Mann-Filter HU 816 X Metal-Free Oil Filter
Mann Filter CUK 2030 Carbon Activated Cabin Filter
Mann Filter C 3698/3-2 Air Filter Element
MANN-FILTER WK 820/17 Fuel Filter
MANN-FILTER WK 9012 x Fuel Filter for Renault Fluence E2/E4
Mann Filter Cross Reference
Any need for Mann Filter Cross Reference? Just search oil filter cross reference site. Or you can also search the catalog of MANN Filter on their site.
Best Mann Filters
The Mann-Filter HU 816 X Metal-Free Oil Filter looks and works the same as the BMW OEM oil filter. If you drive a BMW or similar SUV, this oil filter is most likely an ideal fit. Its O-rings are made of hard plastic. If your care engine has a special requirement for a metal oil-free filter, then this should fit perfectly. In addition, its high capacity ensures that it filters most, if not all, impurities in car oil.
The compact fold structure occupies a relatively large surface, making the filtration more efficient and efficient. Due to its unique shape factor, it can easily replace a wrench and other cleaning tools you already have in the toolbox.
High separation efficiency

Easy installation and removing

Works like OEM

Perfect for BMWs

Long-lasting product
Leaves lint and waxy residue initially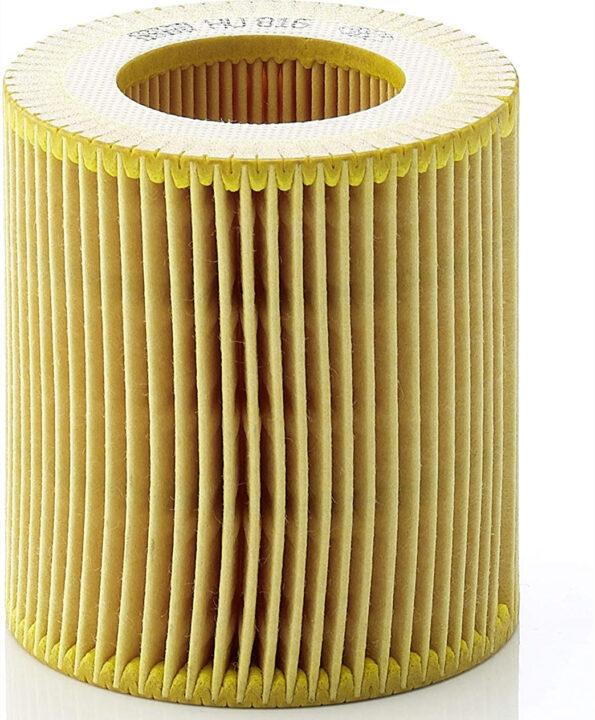 Mann Filter CUK 2030 Carbon Activated Cabin Filter will keep your car interior smelling good and fresh for up to a year before being replaced. It has a layer of activated carbon that gets rid of harmful gases and odors before they get into your car's system, and it keeps your HVAC system running longer.
Includes an activated carbon layer

Compatible with a wide range of vehicles

Easy to install
Slightly expensive compared to other alternatives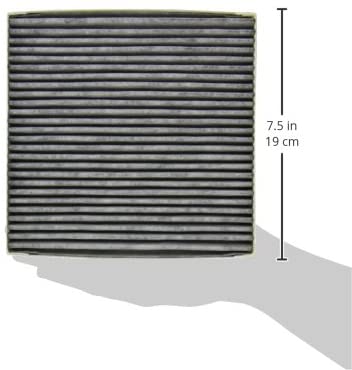 This Mann Filter C 3698/3-2 Air Filter can ensure that air entering the engine is completely free of harmful particles. It is a reliable and efficient air filter, allowing for optimal air fuel ratio. At the same time, it also ensures the consistency of engine performance.
In addition to being an effective air filter, MANN filters have other benefits. It reduces intake noise, seals adjacent components, and controls temperature regulation. These air filters filter out many kinds of damaging particles, including water droplets, soot, sand, pollen and dust, helping passengers stay away from allergens.
The filter can also protect different electronic components, such as sensors. Filter paper made of special embossed paper, has good crease stability. In addition, it balances the flow of air to the air flow meter, providing optimal fouling separation efficiency.
Gives its peak performance

Easy to install

Affordable price
For some vehicles, the seal is too thick for the filter box to close properly

Not for all models and makes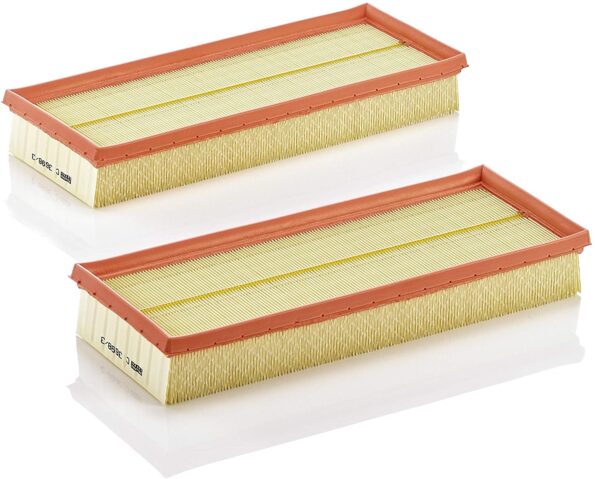 Mann Filter Reviews
As a strong global filter brand MANN-FILTER offers a comprehensive range in 100% OE matching quality and provides excellent service performance for the automotive aftermarket.
Pros
OE-Spec filters
High quality
Cons
Much more expensive than other brands
MANN Filter Comparison
When I was surfing on the internet, I found a forum that discussed the MANN filters compared with other brands, such as FRAM, K&N, and so on. Read these reviews, you may know more about MANN filters.
Where to Buy Mann Filters Online
There are many approaches that you can buy MANN filters online. You can go to their website, find their Representatives + Distributors North-/Central America.
Online car parts
Buy filter online
MANN Filter on Amazon
MANN Filter on eBay
MANN Filter on Walmart