For more than 50 years, K&N® has been an industry leader in the field of automotive filtration and technology-providing global consumers with products that can improve performance, protect and extend service life in thousands of vehicle applications.
K&N® has been innovating industry-leading filtration technology, and has provided excellent protection for top fuel chain vehicles and commuter vehicles worldwide.
History of K&N
1952 Ken Johnson and Norm McDonald are both avid dirt-track racers in Southern California, and meet for the first time.
1957 Ken Johnson and Norm McDonald decide to go into business together, and open a motorcycle shop in Loma Linda, California.
1969 Ken & Norm start developing a brand-new filter design—which would later become the iconic K&N High-Flow Air Filter™. K&N as a filter company is officially born.
1970 K&N's very first race support trailer.
1972 Ken Johnson and Jerry Mall at the SEMA show.
1974 "King" Kenny Roberts on his iconic K&N-equipped Yamaha race bike.
1977 Early years of manufacturing with K&N's first employee, Mary Lou.
1988 K&N introduces the first Wrench-Off oil filter.
1992 K&N releases its first cold air intake system.
2005 Carl Judice reaches 1,000,000 miles in his 1998 Chevy with one K&N air filter.
2014 K&N releases its first washable cabin air filter
2016 K&N becomes the Official Filter of NHRA.
2017 The K&N built and operated Mustang race car wins the American Iron Championship.
2019 K&N celebrates 50 years in business.
2019 K&N releases a premium washable home air filter line.
K&N Information
Website: www.knfilters.com
Tel: +1-951-826-4000
1-800-858-3333
Email: [email protected]
K&N Filter Near Me
K&N Filters are sold all over the world, and they have their selling points everywhere, mainly for US, followed by Australia, Ecuador, Vietnam, Mexico, etc. If you want to find a store near you, you can find it through K&N Dealer Search.
K&N Features
All K&N products undergo rigorous testing to ensure that they meet strict quality standards. K&N support products and provide the widest guarantee in the aftermarket.
In addition to high-performance air filters, K&N® also produces a variety of other protective and high-performance products, including air intake systems, oil filters, fuel filters, cabin air filters, and household air filters.
K&N products are designed and manufactured on site.
K&N is a proud partner of many famous sports organizations (including NASCAR, NHRA and many others).
K&N Filter List
K&N Engineering, Inc. is a manufacturer of air filters, cold air intake systems, oil filters, functional parts and other related products. K&N produces more than 12,000 parts for various brands and models of cars, trucks, SUVs, motorcycles, ATVs, industrial applications, etc.
KN air filter
KN oil filter
kn 153 oil filter
kn 112 oil filter
kn 145 oil filter
kn motorcycle air filter
K&N Filter Lookup
K&N air filter lookup, K&N oil filter lookup please check airfilter-crossreference.com for K&N air filter cross reference.
K&N high-performance wrench oil filter-Very suitable for engines that require high oil flow
We believe that K&N Powersports is the best oil filter for cars that use synthetic oil. The filter is also suitable for motorcycles and all-terrain vehicles. The high-performance spin-on filter is very suitable for worn-out engines that require good filtration.
Design
The Powersports oil filter is designed to reduce the pressure without hindering the filtration process. Each rotary filter is housed in a heavy metal tank. The filter can be protected from extreme weather (such as freezing weather).
The tank is equipped with a 17mm exposed nut. The nut is located at the end of the filter to simplify installation. Resin is installed inside the filter, which can effectively filter contaminants.
The filter does have a backflow prevention valve to prevent contaminated oil from draining back into the engine when it is closed. However, it does not have the function of the Motorsports blowdown valve.
Performance
The oil filter is dedicated to synthetic oil engines. This manufacturer removes contaminants from engine oil with 99% efficiency. In fact, we have not found a better synthetic oil filter.
Due to the nut, the overall length of the filter is longer. This makes it difficult for most cars to pass through the exhaust system. Installation is easy, but it does require a narrow place.
The nut makes it easier to remove the filter when needed. Otherwise, this filter works as expected. This is especially true for older engines, especially those that run more than 100,000 miles.
Overall
This is a superb oil filter that works like an OEM product. There are indeed no major pros and cons that will affect the purchase. Compared with some OEM products, it is a bit expensive, but the price is worth it.
This filter is very effective in filtering out pollutants and keeping them out of the engine. For engines that rely on synthetic oil, we strongly recommend this method.
High flow of high performance engine

Very affordable

Designed for easy installation and removal

Suitable for all types of oil

Good efficiency rating

Excellent build quality with safety line function

Leak-proof backwater valve

Robust housing
The medium has no loops (although this may increase the oil flow

May be expensive

Nuts may hinder placement in the engine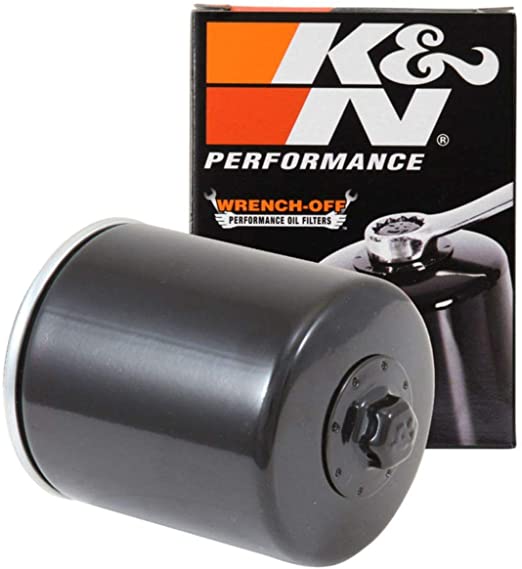 K&N washable air filters are well-known to car and truck enthusiasts for their outstanding engineering, quality filtration, first-class performance, and significant reuse. You can find the K&N filter is basically suitable for any vehicle that can still be driven today. They produce over 1200 different filters!
The K&N 33-2129 is made from a durable polyurethane frame which won't snap or bend in its installation. The premium cotton filtration, which increases airflow of up to 50%, is washable and reusable. Moreover, this mode also has an airtight edged seal for maximum filtration. Apparently, this filter can increases the vehicle's horsepower. As for the installation, the instruction manual will guide you through all the steps fast. Thanks to its washability, you can choose to wash the filter every 50,000 miles to save time, and also you can just replace it. After purchasing, customers can also get an instruction manual and cleaning kit.
K&N 33-2129 Engine Air Filter Key Features:
weighs in at about 1.65lb
dimensions of 12.1″ x 18.2″ x 1.8″
has an airtight seal
fit any modern vehicle
the K&N cleaning kit that comes with the filter
Wash it once every 50,000 miles
1,000,000 mile recommended replacement intervals
Easy to install

Washable

Comes with a cleaning kit

Made with durable material

1,200 different filters available

10-year/1,000,000-mile warranty
Hard to clean

Can't capture moisture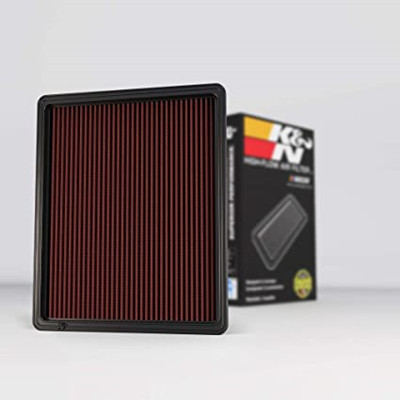 Though K&N, as a global leader of filtration technology for almost 60s years, is best known for its reusable air filters. And the company also makes good fuel filters for end-users, available for cars motorcycles, trucks, off-road vehicles, and watercraft. The K&N Fuel filter's high-performance filtration and large capacity allow it to flow large amounts of gasoline. Their fuel filter has a rolled seam that exceeds OEM(Original Equipment Manufacturer) fuel pressure requirements. Additionally, carbon steel filter housing can resist corrosion. Their High-performance cellulose glass filter media provides excellent protection for your fuel system by capturing contaminants and exotic materials. It is designed to go directly into the stock location for easy installation. The K&N also includes replaceable gaskets and clips.
Great brand name

Durable material construction

Premium low-restriction filter media

Corrosion-resistant carbon steel filter housing

High-performance cellulose glass filter media

High-performance filtration

Available gas and diesel system
Fitment complaints ---Some feedback reflected that in some applications, the u-groove cannot be comfortably mounted. And the best advice is to file the brackets down gently, rather than pressing the strainer into place by hand.

Some complaints of debris on threads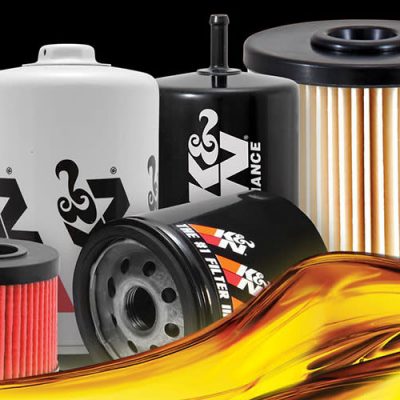 K&N premium cabin air filter is number one on our list, and there is a reason. The cabin air filter is designed to protect almost all objects. From dust to mold, this air filter can meet your needs. Of course, there are other features worth mentioning about this premium car interior air filter.
K&N Premium Cabin air filters are compatible with many vehicles, including Toyota, Subaru, Land Rover, Jaguar, Lexus and Scion models. If you own a car made by another manufacturer, K&N will provide other cabin air filters for you to choose from.
This air filter uses the most advanced filtration technology and electrostatic charge to prevent mold, dust, mold, fungus, bacteria and other pollutants. Equip your vehicle with this cabin air filter, and you will find that the smell is significantly different.
Unlike other cabin air filters, K&N advanced cabin air filters are washable. Yes, you heard it here. This cabin air filter can be cleaned and reused many times, making it extremely environmentally friendly.
This electrostatic cab air filter can work normally in almost any driving situation. Whether you are in a heavily polluted city or in a rural area, you can rely on this filter to protect your vehicle from particles and odors.
Washable and reusable

Longer service life, environmentally friendly

Prevent bacteria, bacteria, unpleasant odors and allergies

At the same time protect HVAC from dust and unpleasant odors
They are a bit expensive compared to other filters on the market

Some complaints of debris on threads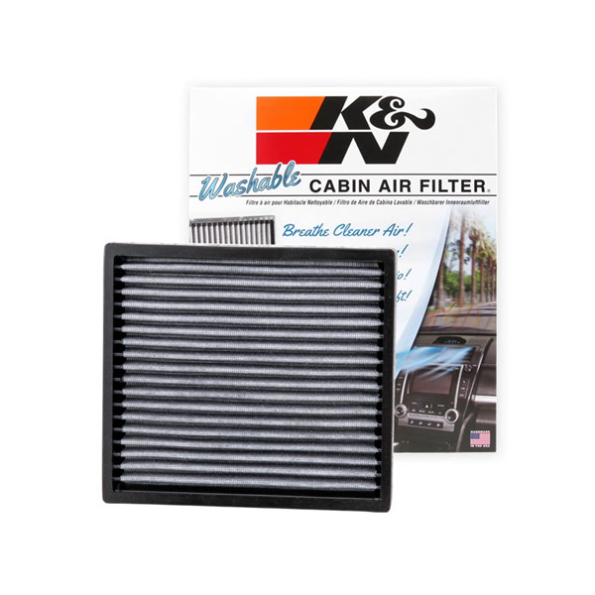 K&N Filters Reviews
Are K&N oil filters better?
David Knight said,"They are a well known brand have a long history in filtration products . are they better ?, they probably are if you use them for long service intervals . otherwise just change your filter regularly as to recommendation. I am not sure that on technical terms you can tell the difference in performance terms with them fitted on a vehicle too many variables.
The only thing I use as indication is a visual inspection of the constructional details like are the pleats ( folds ) of filter material evenly spaced . If the construction looks good it probably is a quality product. And worth any premium on price."
Is K&N air filter worth the extra money compared to ordinary air filters?
Jason Lancaster said,"I've actually tested this, and it's pretty clear that a K&N filter (or another brand, like AEM) will give you a very slight improvement in fuel economy.
Most people will also notice a slight improvement in throttle response, and dyno testing may even show a slight increase in horsepower…but the variance is often small.
The trade-offs are:
1. More engine noise, especially at wide open throttle (WOT). That's not a downside for me, but some people don't like it.
2. More grit and grime entering your engine, or at least that's what some people claim. This is difficult to verify, unfortunately, as it's hard to measure the increase in particulate matter in oil when the particulates are so small (we're talking microns). I don't subscribe to this theory, but some do, so take that for what you will.
3. The need to clean your K&N filter every 20-50k miles. This is a biggie, especially if you don't follow the cleaning directions precisely. If you use too much "oil" or "fluid" in your filter, that fluid can coat your vehicle's MAF (mass air flow) sensor and potentially destroy it. A MAF sensor often costs $100-$200.
Still, when it comes down to it, I'm not sure a K&N filter is for the casual car owner. It depends on your willingness to work on your vehicle."
If K&N air filters are so good, why don't all car and bike manufacturers use it?
Matthew Storm said," In a word, the reason is COST. Many folks out there will tell you that aftermarket performance products are not worth it since the OEMs build every bit of performance possible from a given drivetrain configuration into a car. The logic is that they know more about the car, have LOTS of well-paid engineers, and expensive equipment. And therefore, the aftermarket folks CAN'T do better when it comes to performance. This may be true. But the whole notion that the OEMs are unbeatable when it comes to performance is based on the false premise that performance is a top priority for them. It's NOT. COST is generally their top priority. And performance parts like K&N filters just cost LOTS nore than cheap, paper filters. Furthermore, although K&N tries to sell themselves on the fact that their filters are reusable, the truth is that the recharge kit generally costs as much as or more than a cheap disposable filter. And cleaning it is rather time consuming and labor intensive, which is not practical for a typical dealer service department. In the end, an OEM does not deem the gains resulting from a filter like a K&N (which depend on the vehicle in question) to be worth the extra trouble and expense. The same, of course, applies to the rest of the car. It is, for instance, well within Honda's capability to build a 300HP Civic that still gets good gas mileage. But they don't make this due to the fact that it costs more to build and the average Civic buyer just wants cheap and economical 'Point A to Point B' transportation."
You still have no ideas about how to choose a car filter? The following video is a comparison between K&N filters and other brands of filters.
It may be help you to learn more about
k&n filter vs oem
k&n filter vs cold air intake
k&n filter vs paper
k&n filter vs spectre
k&n filter vs bmc
k&n filter vs aem
k&n air filter vs oem
k&n air filter vs fram
k&n air filter vs spectre
k&n air filter vs oem motorcycle
If there is any infringement, please contact us to delete it in time.
Where to Buy K&N Filters Online?
K&N Filters on knfilters.com(The first choice is of course the official website, knfilters.com, quality and service are guaranteed. A variety of products for you to choose from, and equipped with detailed installation instructions, making it easier for you to choose the models you need.)
Amazon K&N Filter
K&N Filters on Ebay.com
K&N Filters on supercheapauto.com
K&N Air Filter Walmart & K&N Oil Filters at Walmart(Various product models, and the price is as low as $5.53.)
There are many ways to buy, and there are many different online filter evaluations. The most important thing is to see your own budget and whether the model of your car matches. What suits you is the best.